Fire Alarm Maintenance from Fully Qualified Experts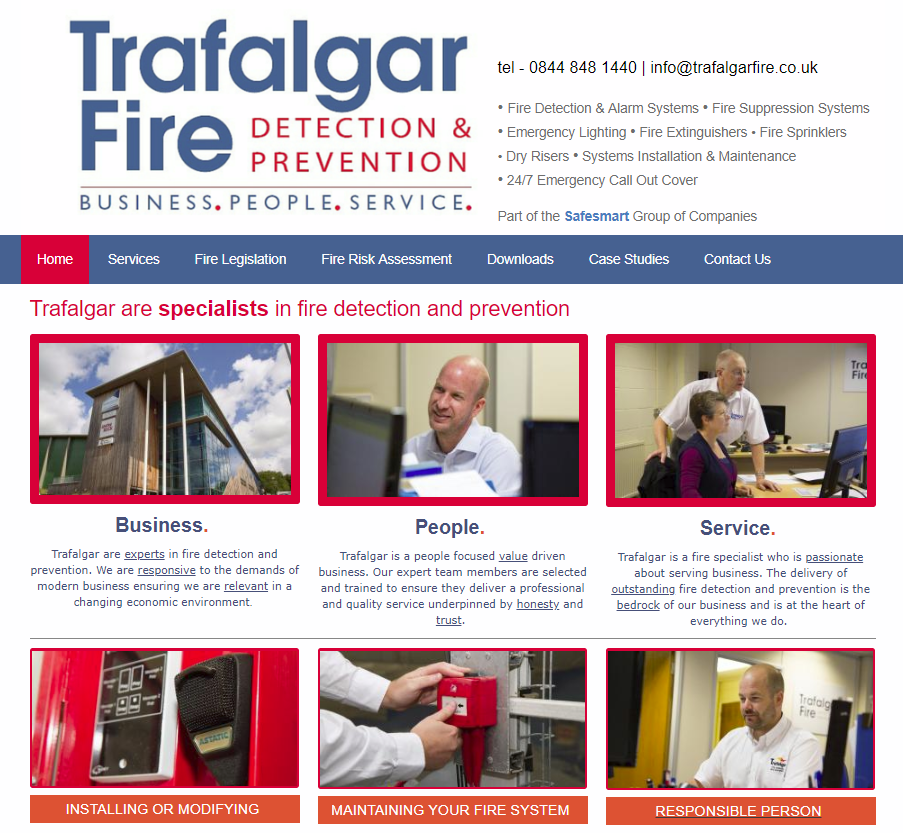 Safesmart's sister company Trafalgar Fire provides fire alarm maintenance and servicing to customers to help ensure they are always kept in top shape. A reliable call-out service is available 24/7 and 365 days per year to cover all possible emergencies. All services are performed in accordance with the relevant British Codes of Practice by fully trained and qualified technicians who are all additionally DBS registered.
The Law 

Regular maintenance of your fire alarm system is a legal requirement in order to comply with The Regulatory Reform (Fire Safety) Order 2005 and, if necessary, the Fire Scotland Act 2005/6. It will also give you and your employees assurance that your fire alarm equipment will work as needed in the event of a fire.
Our fire alarm maintenance in addition to your regular weekly tests is also compliance with British Standards BS5839. Other benefits of a regular fire alarm servicing include maximising the components' lifespans and also minimising false alarms.
Trafalgar Fire also provide servicing and maintenance for fire extinguishers, fire doors and emergency lights.
Additional information 
• Most types of fire alarm equipment from most manufacturers can be serviced & maintained
• On-site maintenance is made by appointment only
• Demonstration of fire panel operation can be given during inspection
• Service will be strictly cost controlled as no non-budgeted work will be undertaken without your prior approval
• All-year and all-season round support and helpful advice
• A certificate of inspection is issued upon completion of work

To make an enquiry directly to Trafalgar Fire, click here.