Duration: 20 – 30 min
Our Food Hygiene training course covers all the basic training requirements under The Food Hygiene (England) Regulations 2006. This includes food management, food preparation and handling, personal hygiene, storage and stock control and the principles of HACCP.
This course is:
equivalent to a Level 2 Food Hygiene qualification
contains 12 quiz questions
a certificate is issued upon successful completion of the course.
Safesmart delivers Food Hygiene Training for your organisation through Smartlog – our comprehensive health & safety compliance software.
This Smartlog training course covers:
• Laws concerning food safety – Businesses carrying out 'food operations' and registering with their Local Authority, Food Safety Act 1990, European Regulation – (EC) 852/2004 and The Food Hygiene Regulations 2006.
• Offences and Penalties – What constitutes as an offence in the eyes of the law, and the possible penalties arising from this.
• Managing hazards – Article 5 of European Regulation 852/2004 Food Operations requirements to implement and maintain procedures based on the '7 HACCP principles'.
• Personal hygiene – Why and how hands must be washed regularly and effectively before, during and after handling food and food preparation areas.
• Food preparation areas – Cleaning and tidying surfaces, floors and walls, and dealing with rubbish and waste.
• Safe food handling practices – Appropriate and hygienic ways of handling food safely, including the 'colour coded system'.
• Risks to food safety – Identifying appropriate actions in dealing with risks. Bacteria (low, medium and high risks of contamination), allergies (allergens information and the laws surrounding labelling), and pest control.
• Correct food storage – Safe refrigeration, freezing, date & content labelling and food covering. Includes cooling down and heating up food.
& includes quiz questions.
*This course is certified by the CPD Certification Service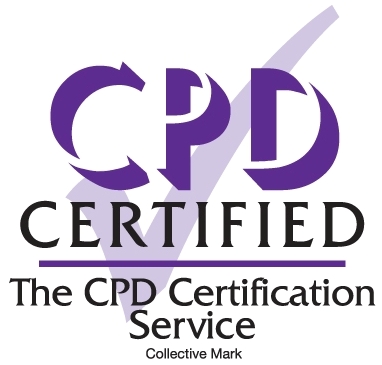 To request a quote for this course, click here or fill out the form below.