This is an in-depth course on the General Data Protection EU 2016/679 Regulation (GDPR), which was enforceable from 25 May 2018.
Our training course has been produced in conjunction with and checked by Hewitsons LLP. Hewitsons are expert Data Protection Lawyers who have fully reviewed the accuracy of the information in our training course. This course's content has been designed to inform all organisations and all staff about the GDPR.

Our course is extensive and well suited for an organisation's DPO; featuring:
– Completion time of 1 hour 30 mins – 2 hours 
– Course progress is saved automatically. You can resume where you left at any time.
Safesmart delivers GDPR Awareness Training for your organisation through Smartlog – our comprehensive health & safety compliance software.
This Smartlog training course covers:
• The purpose of GDPR
• Differences between the Data Protection Act 1998 and the GDPR EU 2016/679 Regulation
• How to fully comply with GDPR – what your obligations are when processing personal data, and how to comply with these obligations
• What GDPR permits for your organisation
• What the GDPR does not permit for your organisation
• How to implement GDPR compliance
& includes quiz questions.
*This course is certified by the CPD Certification Service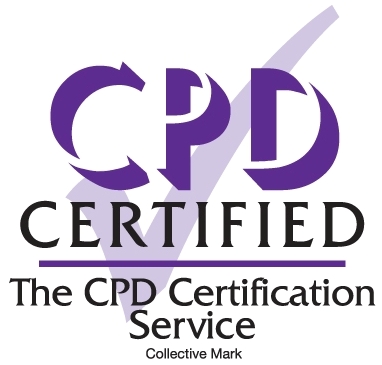 For further information on Smartlog, click here.