Duration: 30 – 40 min
Every year healthcare associated infections kill approximately 5,000 patients in the UK, and over 6% of hospital patients acquire some form of infection (pneumonia for example) during their stay.
Alongside reduced patient safety, overstretched resources and the immeasurable negative personal impact on patients and their families, this has been found to cost the NHS approximately £1 billion annually; so without a doubt raising the standard of infection control is of utmost importance for the healthcare industry.
This extensive and in-depth course features:
– A completion time of 30 – 40 mins 
– 41 quiz questions 
– Course progress is saved automatically: You can resume where you left off at any time.
Safesmart delivers Generic Infection Control Training for your organisation through Smartlog – our comprehensive health & safety compliance software.
This Smartlog training course covers:
• Legislation – The Health and Social Care Act (2008) (known as The Hygiene Code)
• Healthcare Associated Infection (HCAI) – What is it?
• Why we need infection control
• The role of the Care Quality Commission (CQC) and its regulatory powers in healthcare.
• Organisational roles & responsibilities – Staff health precautions, management of linen, safe waste disposal, hand hygiene/decontamination, PPE, equipment decontamination and sharps & spillage management.
• The chain of infection – From mode of entry to mode of exit, as well as at-risk potential hosts.
• Infection control risk assessment – Assessing patients' infections spreading risk levels.
& includes quiz questions.
*This course is certified by the CPD Certification Service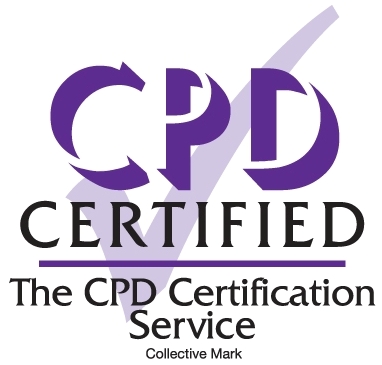 To request a quote for this course, click here.