Duration: 20 – 30 min
Legionella training is a legal requirement for those with a level of responsibility for the prevention & control of legionella. The HSE write in their L8 guidance about legionella that:
"Inadequate management, lack of training and poor communication are all contributory factors in outbreaks of legionnaires' disease. It is therefore important that the people involved in assessing risk and applying precautions are competent, trained and aware of their responsibilities."
(More information about the legal requirements for legionella training can be found: here)
The information in our Legionella Awareness training course has been provided by Safesmart's Legionella Services Expert Subcontractor who are WMSoc accredited as well as a member of the Legionella Control Association and BSRIA.

Our training refers to – and summarises information in the 'HSE's Approved Code of Practice L8 The control of legionella bacteria in water systems' as well as relevant medical & scientific information.
Furthermore, our legionella training also makes reference to and summarises information from the following legislation:
1. HSG274 Part 1: The control of legionella bacteria in evaporative cooling systems
2. HSG274 Part 2: The control of legionella bacteria in hot and cold water systems
3. HSG 274 Part 3: The control of legionella bacteria in other risk systems
4. Health & Safety at Work etc. Act 1974
5. Control of Substances Hazardous to Health Regulations 2002
6. Reporting of Injuries, Diseases and Dangerous Occurrences Regulations 2013
7. The Notification of Cooling Towers and Evaporative Condensers 1992
8. The Safety Representatives and Safety Committees Regulations 1977
9. Health & Safety (Consultation with Employees) Regulations 1996
Safesmart delivers Legionella Awareness training for your organisation through Smartlog – our comprehensive health & safety compliance software.
This Smartlog training course covers:
• Legionella, Legionellosis & Legionnaires' Disease
• Types of Water Systems
• Legislation
• Legionella Risk Assessment
• Legionella Control
• Legionella Record Keeping
& includes quiz questions.
*This course is certified by the CPD Certification Service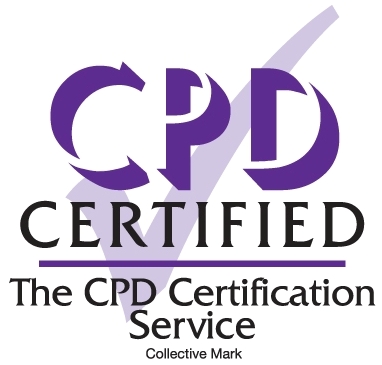 To request a quote for this course, click here.