Smartlog™ centralises comprehensive and crucial fire and health & safety compliance management systems into one complete software platform.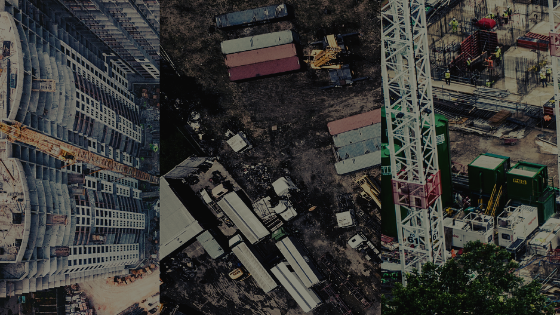 Purposed for centralising fire and health & safety compliance for both SMEs and large enterprises alike, Smartlog enables an organisation consisting of multi-sites or locations to manage compliance across the entire business entity from the head office or any central administrative location.
A high standard can be set – and kept, and any deficiencies can be pinpointed quickly, leading to more precise and efficient corrective actions in regards to the allocation of resources.
Compliance more often than not, slips through the net when local management staff are singularly focused on their site's operations; so head office has an extra obligation to make sure that overall compliance levels are consistent across the organisation.
Smartlog's multi-site capabilities are used by hotels, pubs, retailers, academy trusts, colleges, care organisations other multi-site entities across the UK due to the level of detail and versatility offered by our user-friendly interface and organisational structure function.
---
Smartlog provides:
• Automated 'checks & tests' management system – Email communication system for: alerts, task allocation, reminders and hierarchical escalation.
• Multi-site compliance overview – Monitor and allocate maintenance/training tasks by department, site, or even country.
• Detailed Fire Risk Assessment template – Conduct your own fire risk assessments across your sites, and monitor all findings centrally.
• 30+ risk assessment templates – including asbestos awareness, COSHH, Legionella & DSE. Allocate on the spot DSE risk assessments for employees across the entire organisation for example.
• Accident reporting/Incident logbook ready for RIDDOR submission, per HSE guidelines.
• Fire awareness training course for unlimited staff (CPD-certified).
• Fire warden training course for unlimited staff (CPD-certified).
• 20 CPD-certified health & safety training courses – Digital certificates are produced upon completion.
• Store and share important policy and procedural documents and images with any chosen member/s of the organisation.
• Departmental reporting – A breakdown compliance overview of the whole organisation includes viewing the individual compliance levels for each department.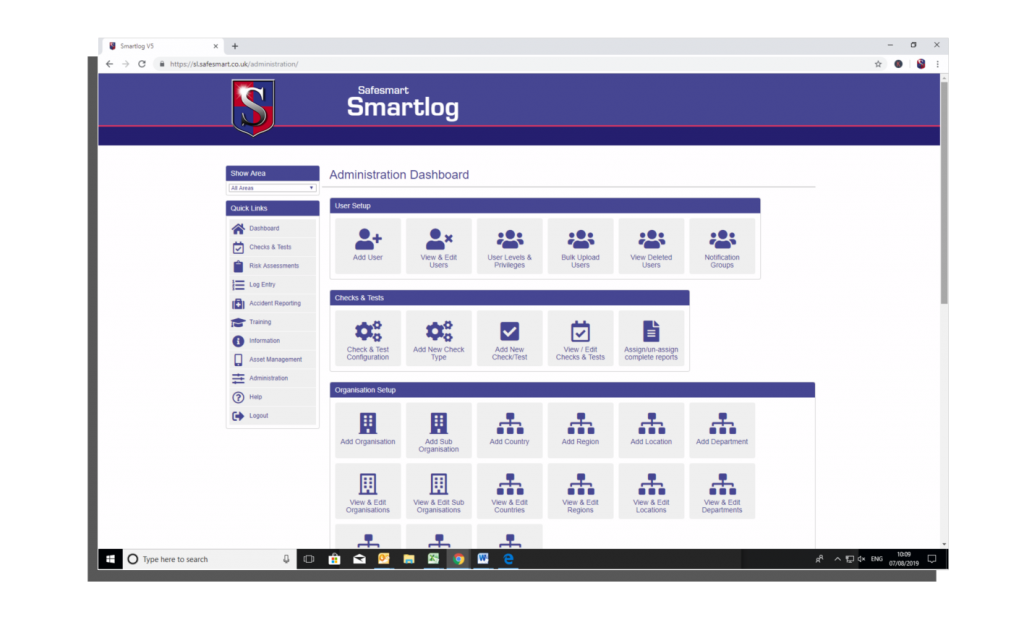 ---
Can you be certain your establishment is being given the right help and advice?
Compliance with the law often requires clarity – and therefore specialist advice, because regulations become applicable to an organisation based on a host of dynamic factors.
As a Smartlog multi-site solution customer, Safesmart will provide telephone & online support to you and your staff whenever it's needed – at no additional cost.
We will also try to ensure that you and your staff have all the information and support you need to make sure that everything that needs to be done compliance-wise is being completed in a timely fashion.
If you do need a consultant to visit your establishment, all of our consultants are more than happy to give advice concerning the aspects of fire and health & safety legislation.
---
Please contact us to discuss the health and safety requirements for your organisation.