We provide on-site fire warden training for your staff members – general or your selected fire wardens. Our trainers are IOSH, NEBOSH, BAFE, GIFireE qualified and members of the IIRSM. Safesmart are also an Institution of Fire Engineers (IFE) Affiliate organisation.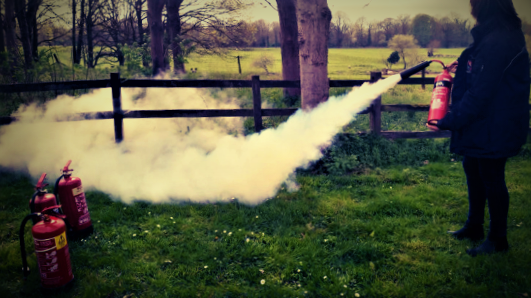 Our Fire Warden Training services are:
• Fire Safety Training
• Fire Warden Duties Training
• Fire Extinguisher Training
Training will last approx. 1 hour and will take place at your organisation, or if requested, a nearby selected location.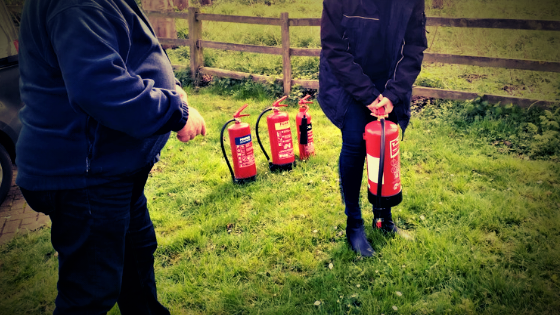 Course Objectives
• To provide the learner with sufficient information that will enable them to discharge their duties and responsibilities as a Fire Warden within their designated workplace
• To provide the learner with sufficient information to enable them to identify the types of fire extinguishers in their workplace
• To provide the learner with sufficient information to enable them operate the extinguishers properly without putting themselves or others at risk
Course Content
1. An overview of the Regulatory Reform (Fire Safety)  Order 2005 (RRO)
2. What is a 'responsible person' and what are their responsibilities in accordance with the RRO?
3. Core responsibilities and duties of a fire warden
4. Fire Prevention – hazard identification
5. Means of escape
6. What to do in the event of a fire
7. Refuge areas
8. Workplace checks
9. Fire-fighting equipment i.e. fire extinguishers
10. Practical Fire Extinguisher Training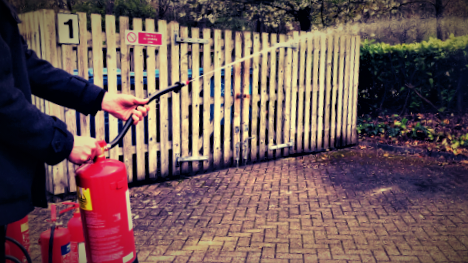 Staff members will be given the opportunity to practice how to properly handle and use each type of extinguisher.
Alternatively, when your extinguishers are being routinely serviced and maintained by our engineers, we also offer the option of selected members of your staff to be trained in their use.
Other Fire Safety Products and Services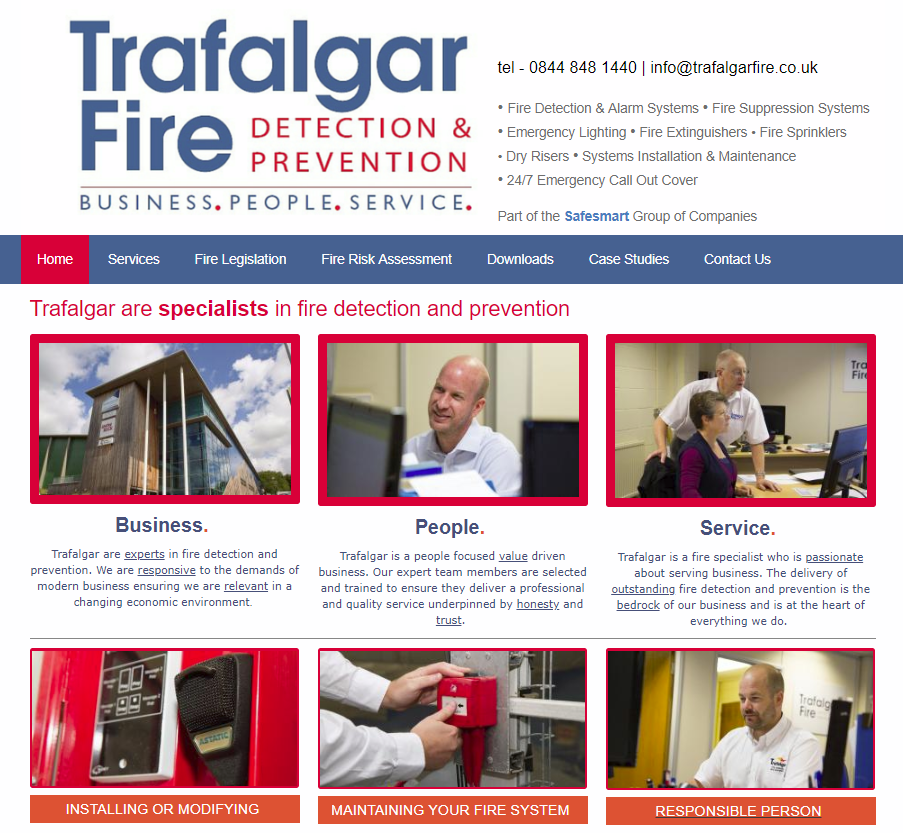 If you require fire safety engineering and products, our sister company Trafalgar Fire is NSI Gold certified for fire safety engineering. NSI Gold level holds the greatest perceived value across industry and by the police, fire and rescue services and insurers.
We recommend the Smartlog platform for your compliance training, but if you require an on-site demonstration for your fire wardens please fill in the enquiry form below.