Full Asset Management Facility
A facility for the registering, tracking and overall management of your organisation's assets. Categorise, organise, track and manage assets, inventory, licences and accessories of any type; and monitor maintenance, damage and repairs for all your assets by individual user, room, department, branch or even by country.
Much like Smartlog's checks & tests facility: licences and expiring certificates for assets can be actively and closely monitored with an automated escalation alert system when deadlines are approaching or have been missed.
Asset reports can be instantly created and shared, with a full and detailed historical audit trail for each asset, whether it has been perished or has recently been added to the system.
Additionally, a barcode scanner function enables all assets to be electronically tagged and reviewed instantly.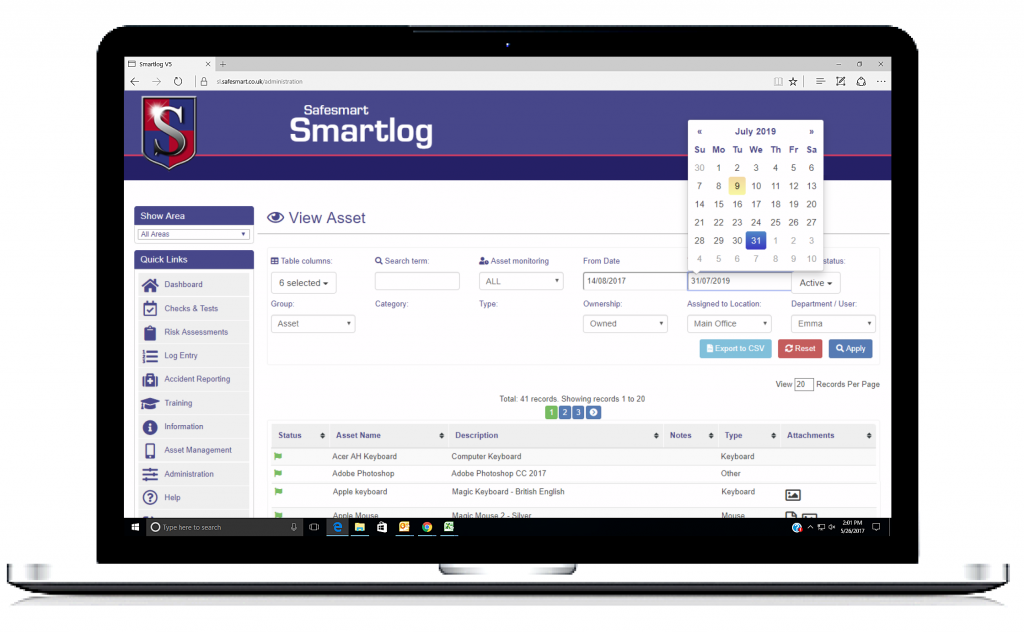 Asset Management Features
• Add and assign assets to a location, department and individual user. Sort assets into specified groups, categories, types and assign a unique bar-code for each asset.
• Monitoring function turns a detailed inventory register into an integrated compliance management facility. For example, MOT expiry dates for company vehicles can be flagged and automated (and hierarchical escalating) email alerts sent before the due date.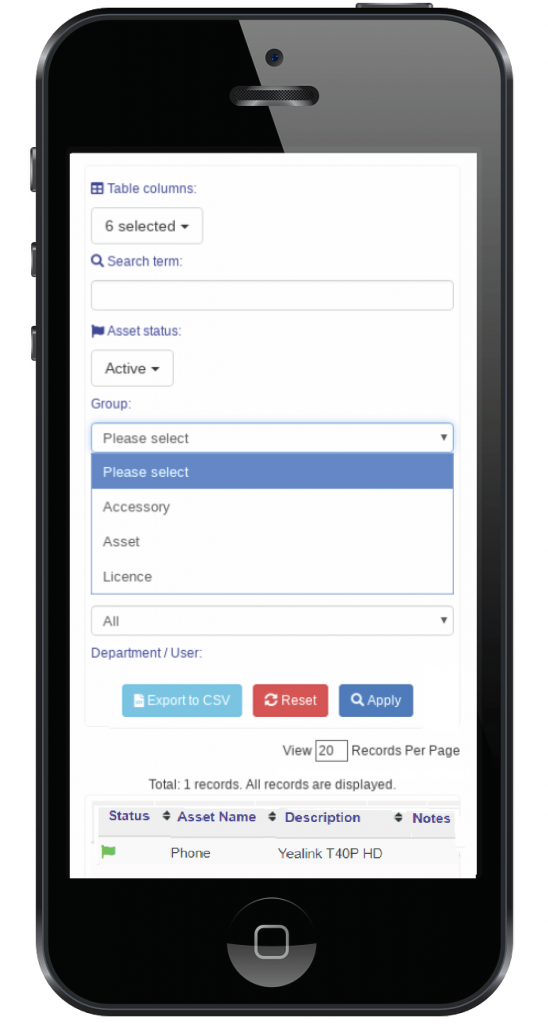 • Update assets and date-stamp each change/development. This includes damage, repair, linked/associated assets, changes in value, change in location and/or user, and other numerous details. A thorough digital audit trail will always remains so that nothing is ever missed.
• A bar-code scanning (and creation) function is available on desktops/laptops and mobile devices and tablets. This enables assets and asset history to be found almost immediately simply by scanning the bar-code of any asset in the room. All assets are given a unique code upon entry, which can be manually replaced.
• Reports can be created instantly and exported to PDF or CSV file formats. These can also be shared on the system.
Can you be certain that your establishment is being given the best support and advice?
As a Smartlog customer, Safesmart will provide telephone and online support to you and your staff members whenever it is needed – at no additional cost. We will also try to ensure that you have all the support and information you need to make sure that everything compliance-related which needs doing is being completed in a timely fashion.
• Smartlog is cloud-based software: hundreds of thousands of assets can be added, accessed, and edited quickly and securely.
• Multiple levels of user permissions, from the top tier company administrator to a standard user. Permissions or restrictions are all determined by the company administrator, so that only the intended user can view and edit asset information – or have access to the asset management facility at all.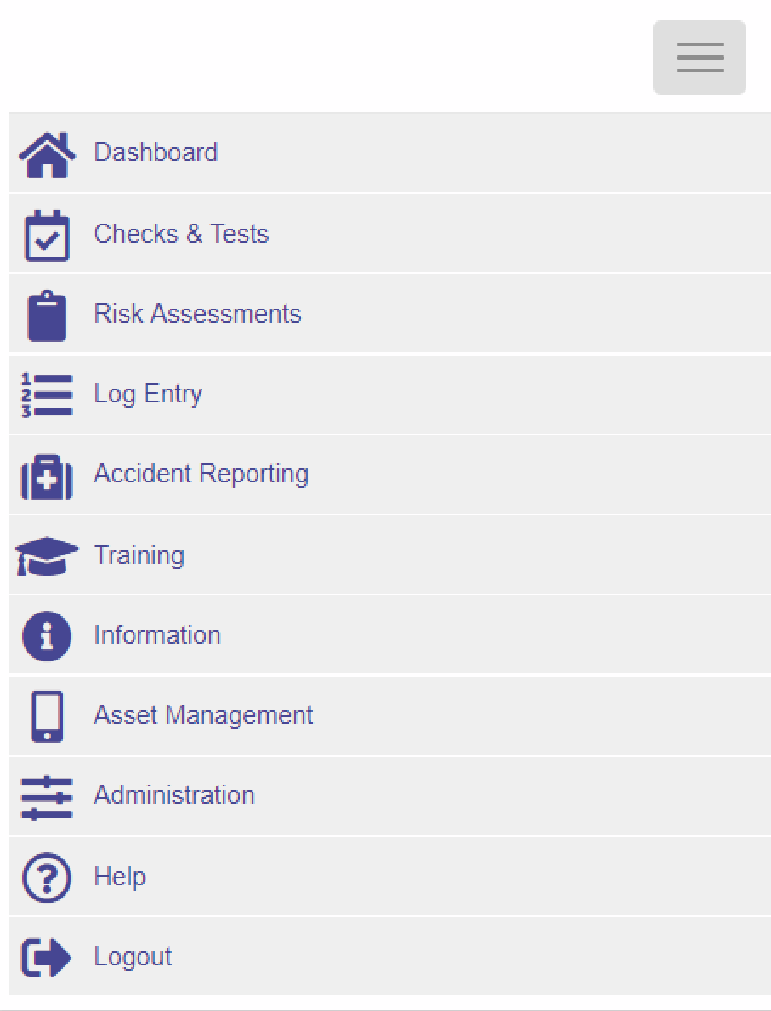 Additional Information
Smartlog is a cloud-based fire and health & safety compliance management system used in over 3,000 sites by over 130,000 active users.
The asset management facility is included alongside a comprehensive risk assessment tool with over 30 templates, a health & safety e-learning suite, an accident reporting facility and more.
To request further information or book a free demo, get in contact or fill out the enquiry form below.