Facilities Management Software
Checks & Tests
Comprehensive Facilities Management software for monitoring, scheduling, alerting and ensuring that all premises assignments are completed on time.
Book Demo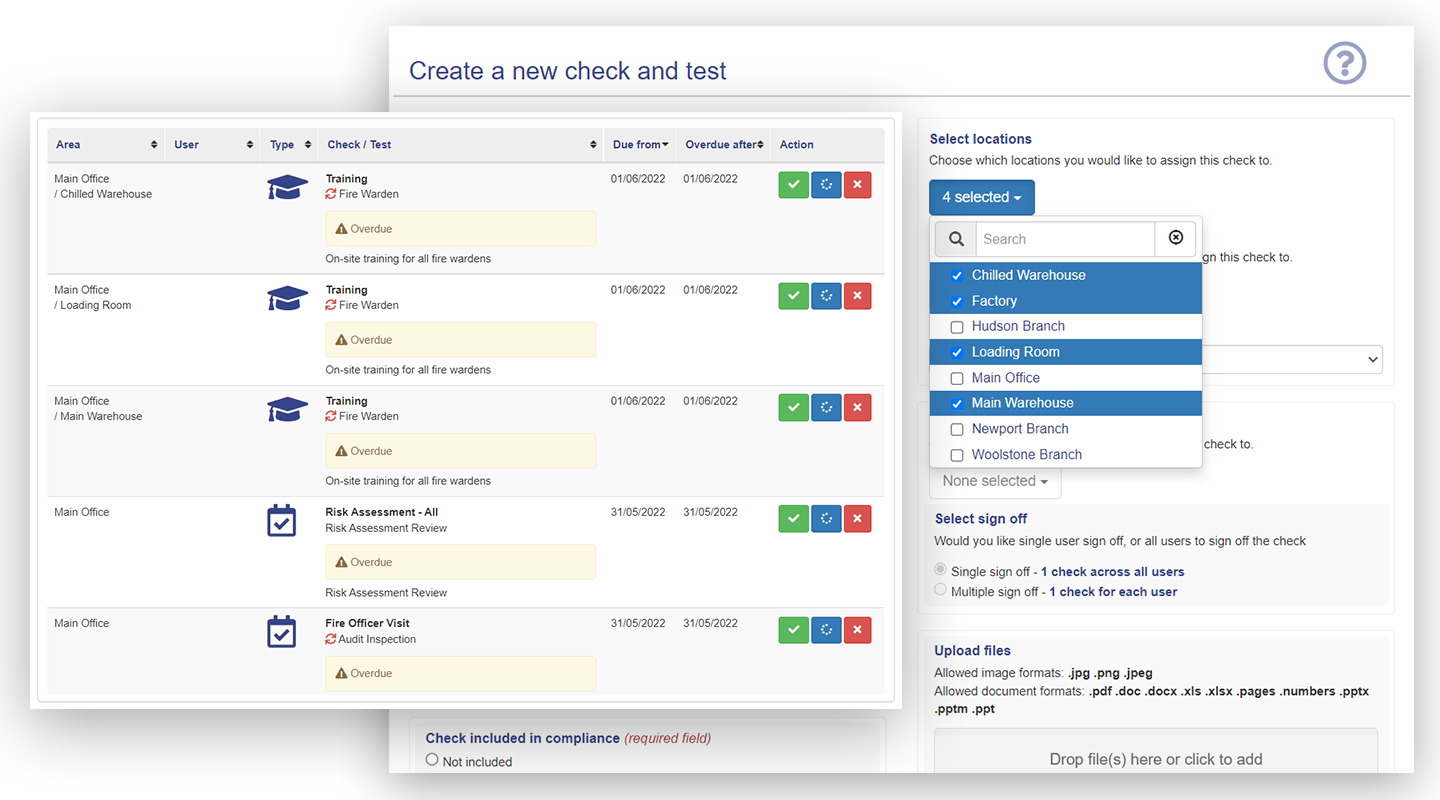 Complete facilities management
Schedule, allocate, automate, and log maintenance for the smooth day-to-day running of your premises – from routine tests to emergency works.
Access your compliance to-do list centrally, where you can address failed tasks, review any premises issues flagged by others, and also track the progress of all other scheduled tasks.
All users can log premises issues, such as safety hazards, damaged equipment, leaks etc. Alerts are immediately emailed to management.
Service Level Agreements (SLAs)
Integrate your SLAs within Smartlog, and receive escalating alerts if anything runs over. Mark progress at every step, all within an easy-to-navigate dashboard.
Personalise
Checks & Tests
to suit your premises and organisational needs:
•
categorise assignments
•
schedule exactly when or how often a task occurs
•
set and organise according to priority level
•
assign them to specific sites, departments or individuals
Automate communications across your entire organisation, specific sites, departments – or simply create custom segments for your email notifications.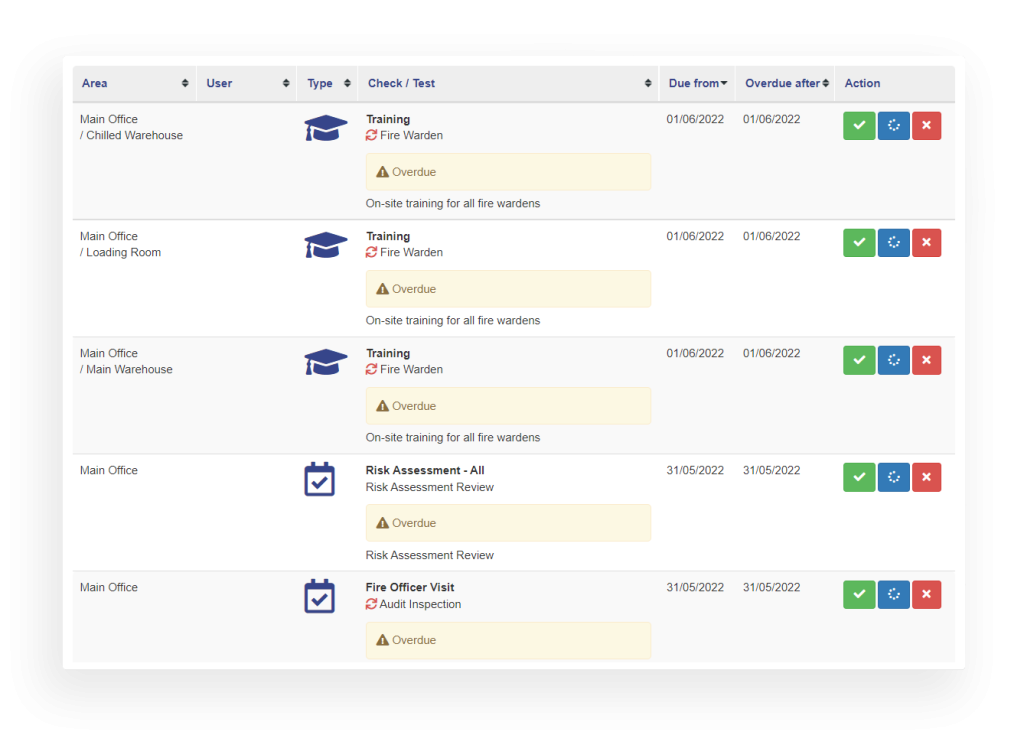 Facilities Management Software
Checks & Tests is cloud-based Facilities Management software for addressing safety failings, scheduling maintenance and streamlining processes for risk management, facilities, training, drills and inspections.
From reporting safety hazards to logging safety inspections, Smartlog® provides a central platform which automatically sends email alerts to whoever is responsible for addressing the task. Once these assignments have been addressed, all relevant details (including any invoices, certificates or images) can be attached, viewed and signed off by the person responsible.
Why should you choose Smartlog®?
O
ur Facilities Management software is to help you in the day-to-day

management of your premises

.

Compliance management should be simple, and Smartlog

®

makes every process faster and easier.
We also provide specialist advice and system support for for you at no additional cost.

Frequently Asked Questions (FAQs)
Checks and Tests is Facilities Management software which gives your organisation an online platform to manage servicing, repairs and maintenance for your premises within an automated cloud-based digital system.

By digitising processes that were traditionally paper-based, your organisation can save a lot of time and resources whilst reducing the margin for human error as well as increasing overall efficiency.
Yes. Any contact you wish can be added to receive notifications simply by adding their details and email address into the system and then selecting them to receive alerts – there is no user limit on Smartlog or a charge for adding extra users.

Additionally, you can also manage your contractors, suppliers or customers in a separate Contract Management facility on Smartlog.
To book a free demo of this Facilities Management software or for further information about Smartlog®,
please fill out the form below