Fire Awareness
E-Learning
20–30 min
Background
Course Overview
The importance of Fire Safety training
Whichever industry your business operates in or the size of your organisation, by law you should provide effective fire safety training to all your employees. This is especially crucial as there were over 10,000 accidental non-residential fires attended by the Fire and Rescue services in England during 2022/2023, with fire accidents being responsible for 1 in every 9 workplace deaths in that year – which is consistent with recent trends.
And following the provision of fire safety training to employees, all training records should be retained by your organisation, and training should be refreshed periodically to keep the fire safety knowledge amongst your staff high – we recommend training a minimum of once a year.
What is required under Fire Safety law?
In general, fire safety measures are a mandatory requirement under the Regulatory Reform (Fire Safety) Order 2005 section 21, which (in summary) says:
The responsible person must ensure that his employees are provided with adequate safety training (a) at the time when they are first employed; and (b) on their being exposed to new or increased risks because of (i) their being transferred or given a change of responsibilities; (ii) the introduction of new work equipment into, or a change respecting work equipment already in use; (iii) the introduction of new technology; or (iv) the introduction of a new system of work into, or a change respecting a system of work already in use.

And in reference to training frequency, it says:
The training (must) be repeated periodically where appropriate.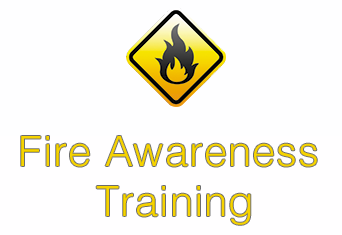 This fire awareness training course seeks to provide employers and employees with knowledge about the nature and behaviour of fire when exposed to different types of elements or environments, and also gives insight to the current legislation surrounding fire safety in the United Kingdom.
Alongside a frequent and thorough fire risk assessment, fire awareness training for all employees will ensure that each individual becomes fully aware of their personal and collective responsibilities in regards to preventing fire accidents from occurring.
Therefore, in order to provide the most practical information possible: fire hazards, emergency procedures as well as fire preventative measures are also discussed in the content.
A branded certificate is also issued upon completion of the course.
Safesmart delivers Fire Awareness Training for your organisation through Smartlog – our comprehensive health & safety compliance software.
Legislation – The Regulatory Reform (Fire Safety) Order 2005
Fire (Scotland) Act 2005 & The Fire Safety (Scotland) Regulations 2006
Part 3 of The Fire and Rescue Services (Northern Ireland) Order 2006 & The Fire Safety Regulations (Northern Ireland) 2010.
Fire hazards – How to identify and best deal with fire hazards e.g. fuel sources, fire accelerants or potential ignition sources.
The nature of fire – The different 'types' of fire, the behaviour of flames during a fire, and the different elements involved in a fire.
Fire prevention – Company policies, actions, precautions and fire equipment requirements for effective prevention (extinguishers, emergency lights, fire doors etc.).
Legal obligations – Employer & employee responsibilities according to fire safety law, and the legal rights of a Fire Authority Officer (and the HSE) when inspecting your business premises.
Emergency procedures in the event of a fire. Exit routes, assembly points, fire warden duties, and general instructions for all employees.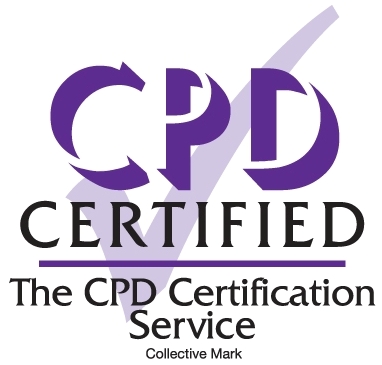 This course is certified by the CPD Certification Service
To request a quote for this course, fill out the form below: