GDPR Awareness
E-Learning
1 hr 30 min–2 hr
Background
Course Overview
The history of UK GDPR
UK GDPR stands for the retained EU law version of the General Data Protection Regulation (EU) 2016/679.
In April 2016 the General Data Protection EU 2016/679 Regulation (now known as EU GDPR) was adopted in the European Union (EU) and the European Economic Area (EEA), and became enforceable from 25 May 2018.
The UK ceased to be member of the EU on 31 January 2020 (Brexit) and following an 11-month transition period that ended on 31 December 2020, the retained EU GDPR operates in domestic law under the new name the 'UK GDPR'. The UK GDPR came into effect on 1 January 2021.
It is essential that employees – especially management, are trained on how to handle personal data legally. Online GDPR training and frequent refresher training can help your organisation ensure compliance with data protection laws in the most practical and efficient way possible.
GDPR training: A legal requirement?
Yes. UK GDPR training is a legal requirement for all personnel involved in the processing of United Kingdom Citizens' personal data.
GDPR training outline
Our UK GDPR training course is extensive, in-depth and ideally suited for an organisation's Data Protection Officers and those who frequently handle personal and sensitive data. It features:

This UK GDPR online training course has been produced in conjunction with the law firm Harrison Clark Rickerbys (HCR).
This course's content has been designed to inform all types of organisations and staff about the UK GDPR law.
There is an alternative condensed UK GDPR training course with a completion time of only 15 – 20 minutes also available.
Safesmart delivers UK GDPR training for your organisation through Smartlog – our comprehensive health & safety compliance software.
This course has quiz questions and issues a certificate upon completion.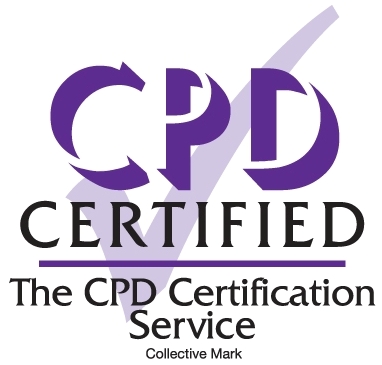 This course is certified by the CPD Certification Service
To request a quote for this course, fill out the form below: