Health and Safety at Work
E-Learning
20–30 min
Background
Course Overview
All organisations need to comply with the Health and Safety at Work Act 1974 (HSWA), which was introduced to maintain minimum health and safety standards for each workplace.
By law, an employer has a duty to look after the safety of their employees, customers, and anyone who enter their premises. Staff and customers will normally assume that they are safe in the establishment, and measures have to be in place to ensure a safe and compliant environment for all.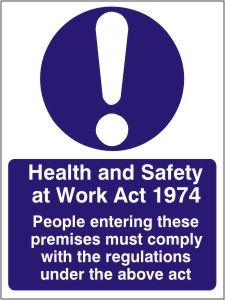 This course provides both employers and employees a general understanding of health and safety in the workplace, and a basic understanding of requirements and legal obligations.
Workplace health and safety training
Workplace health and safety training covers several important elements, such as risk assessment, PPE, COSHH awareness and Manual Handling which are covered in this course alongside general employer and employee obligations.
Safesmart delivers Health and Safety at Work Training for your organisation through Smartlog – our comprehensive health & safety compliance software.
Requirements and responsibilities for compliance – Identifying requirements and responsibilities for compliance regarding laws concerning Health & Safety at Work Act 1974: creating a company Health & Safety policy and the importance of Personal Protective Equipment (PPE).
Reporting accidents and injuries in the workplace – Reporting Injuries, Diseases and Dangerous Occurrences Regulations (RIDDOR) and a guide to submitting a report.
This course has quiz questions and issues a certificate upon completion.
This course is certified by the CPD Certification Service
To request a quote for this course, fill out the form below: