Home / News / 'Medical Tracking' facility now available on Smartlog®
'Medical Tracking' facility now available on Smartlog®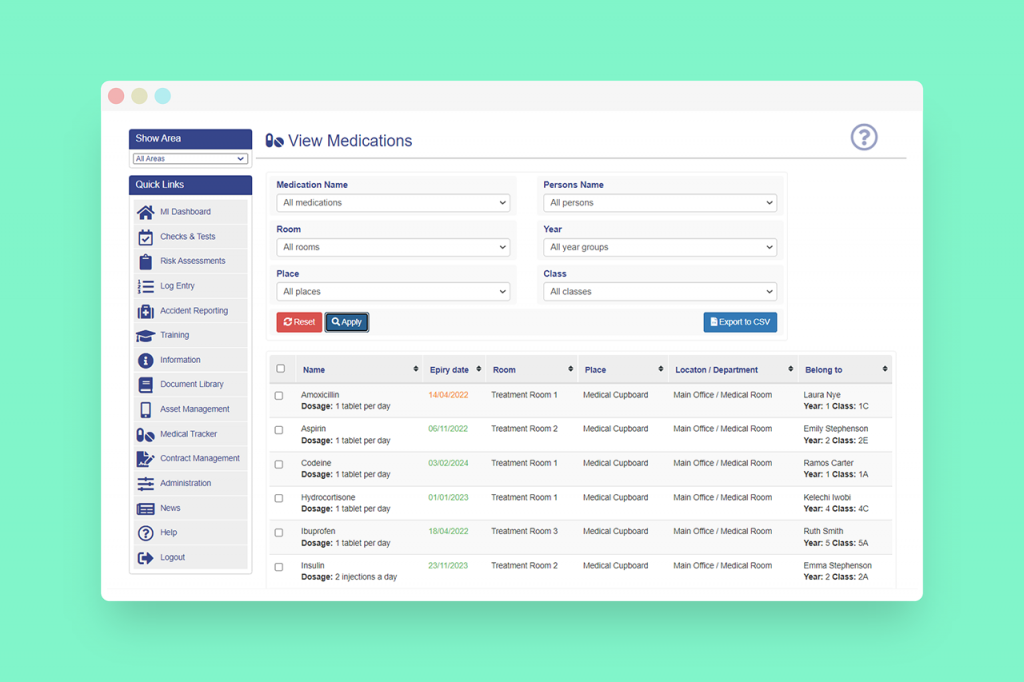 We are very pleased to announce the release of a Medical Tracking facility in Smartlog®.
This module is a secure facility for dedicated medication management – from tracking dosages to automatically notifying carers, parents or guardians when a medication is due to expire or has expired.
Medical Tracker provides your organisation with the following abilities:

People Management

Treatment Management
This new module is completely free for all our customers who use the full version of Smartlog, and is immediately available for Company Admins to use.
To book a demo of 'Medical Tracking' for your organisation or to request more information about Smartlog, visit our contact page or send us your query to info@safesmart.co.uk
Latest News
Smartlog News
Latest News
Smartlog News