Home / News / New eLearning course: Section 156 of the Building Safety Act 2022
New eLearning course: Section 156 of the Building Safety Act 2022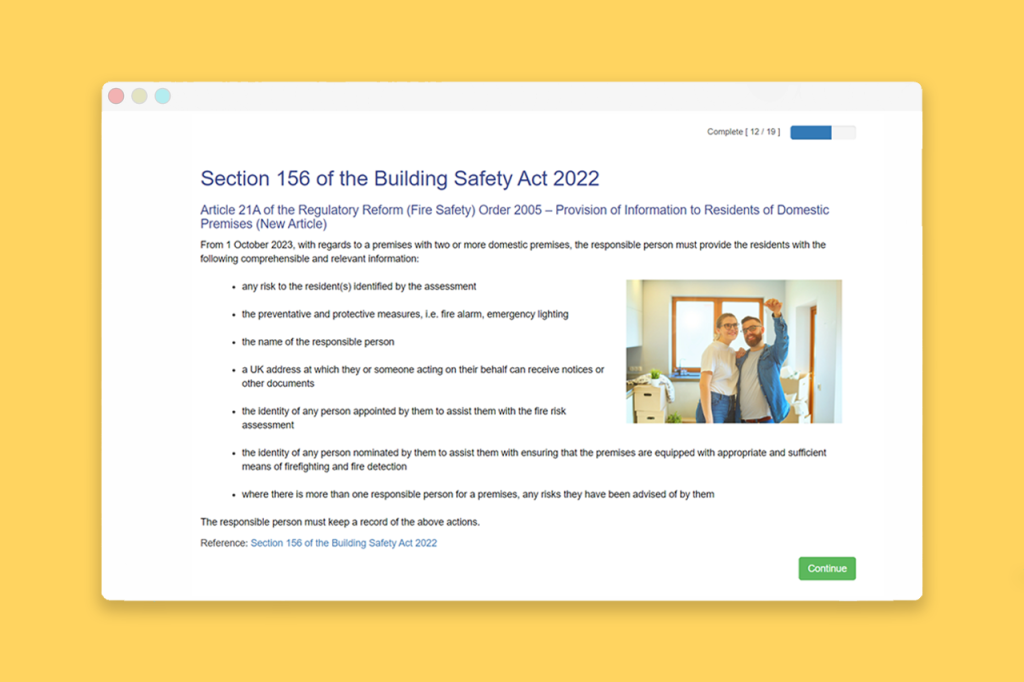 We have now released a Section 156 of the Building Safety Act 2022 course on Smartlog® which is completely free for all current Smartlog customers to assign and use.
What are the new changes?
From 1 October 2023, changes to the fire safety legislation in England and Wales will come into force.
The Regulatory Reform (Fire Safety) Order 2005, applicable to all non-domestic premises including the non-domestic parts of multi-occupied residential buildings (e.g. communal corridors, staircases and plant rooms), is being amended in accordance with Section 156 of the Building Safety Act 2022 – this means that the duties imposed on the 'responsible person' are changing.
In response, we have created an e-learning course to provide an overview of the changes, which is useful for anyone who is involved in fire safety.
Course Details
Latest News
Smartlog News
Latest News
Smartlog News