Coronavirus (COVID-19)
E-Learning
20–30 min
Background
Course Overview
A 'coronavirus' is a virus that can cause both humans or animals to become unwell – causing respiratory infections ranging from the common cold to more severe diseases.
Previous well-known coronaviruses that affected humans include Severe Acute Respiratory Syndrome (SARS) and the Middle East Respiratory Syndrome (MERS); and the most recently discovered coronavirus is called 'COVID-19'.
COVID-19 is highly infectious and easily spread, however some people are at a higher risk of developing serious illness or suffering health complications from the virus than others:
'Older people, and those with underlying medical problems like cardiovascular disease, diabetes, chronic respiratory disease, and cancer are more likely to develop serious illness.'
– Coronavirus, The World Health Organisation (WHO)
What does this mean for organisations?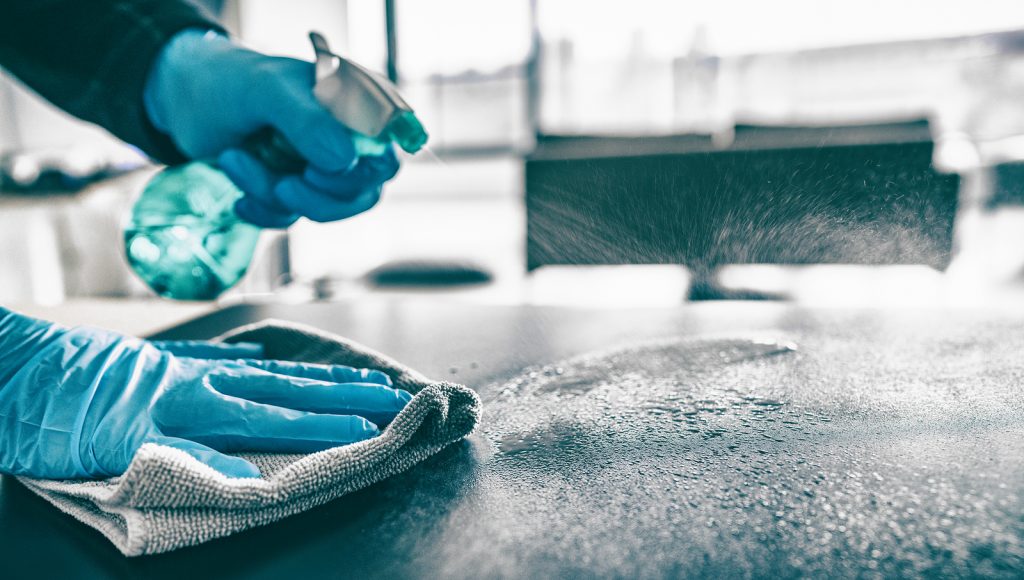 With vaccines and other effective treatments for COVID-19 now available since 2021, professional health bodies have also published effective guidelines to prevent infection and reduce the transmission of the virus through measures such as:
Social distancing
Personal Protective Equipment (PPE)
Environmental cleaning/disinfecting
Thorough hand-washing
This course seeks to provide awareness about COVID-19 concerning safety and prevention measures; and also to provide effective training on how employees can reduce transmission through keeping themselves and others safe.
Coronavirus Training for Organisations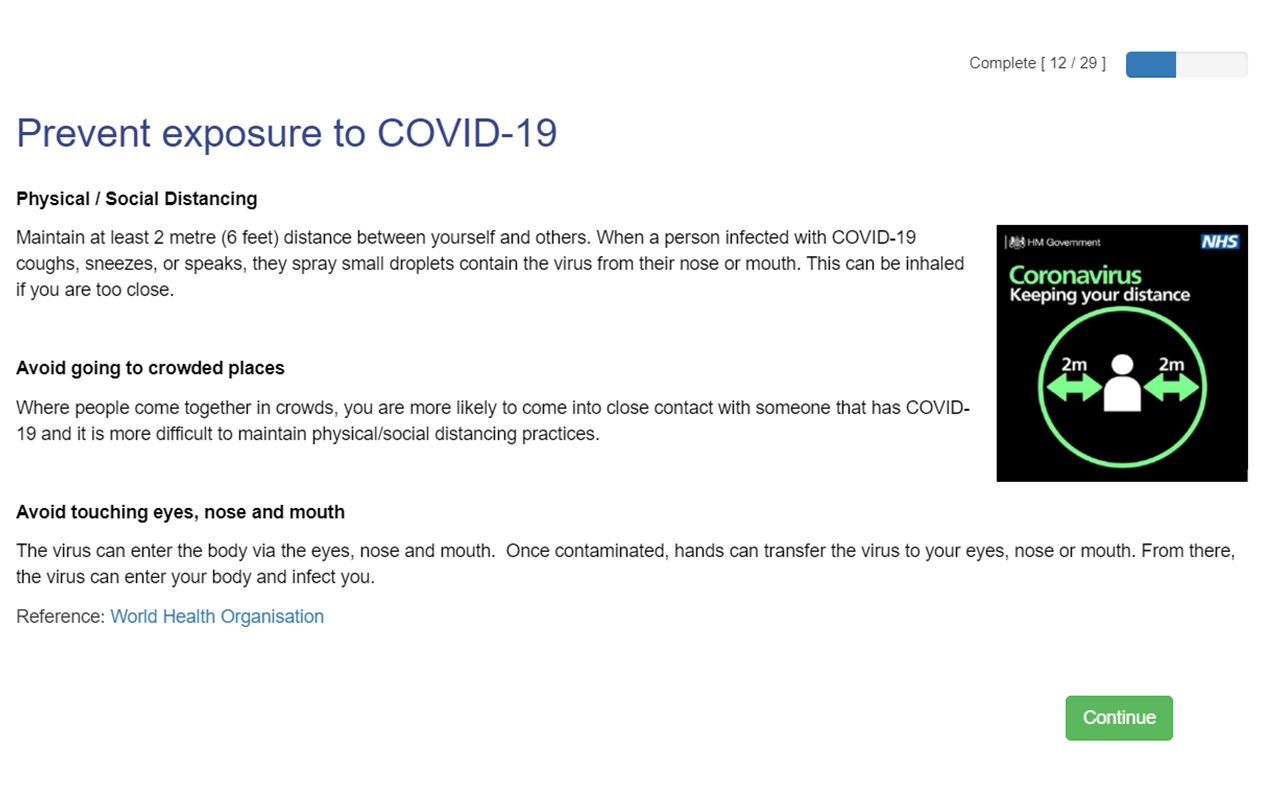 This COVID-19 training course provides information about the coronavirus and a guide for implementing safety measures in business premises to protect employees and customers – and to prevent transmission in the wider community.
Please note, there are 2 versions of this course available:
COVID-19 (General)
COVID-19 (Educational Settings)
The highly transmissible virus presents a risk to all employees and those with whom their employees have contact with; therefore, a risk assessment should be completed by employers to identify the risks and implement control measures in order to eliminate or reduce risks and comply with legislation.
This course provides information about the following practical measures for your business following a COVID-19 risk assessment:
Personal Protective Equipment (PPE)
Hand sanitizer/disinfectant
Temperature checking
Clear Signage
Working from home
Social distancing/restricting numbers
Safesmart delivers Coronavirus (COVID-19) Training for your organisation through Smartlog – our comprehensive health & safety compliance software.
This course contains test questions and issues a certificate upon completion.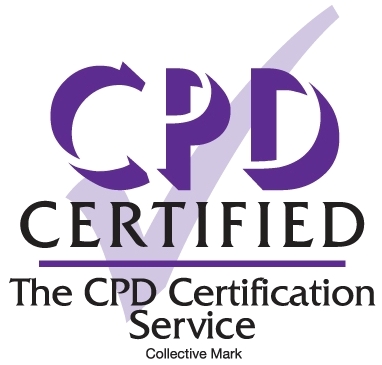 This course is certified by the CPD Certification Service
To request a quote for this course, fill out the form below: