Home / News / New eLearning course: Safer Recruitment
New eLearning course: Safer Recruitment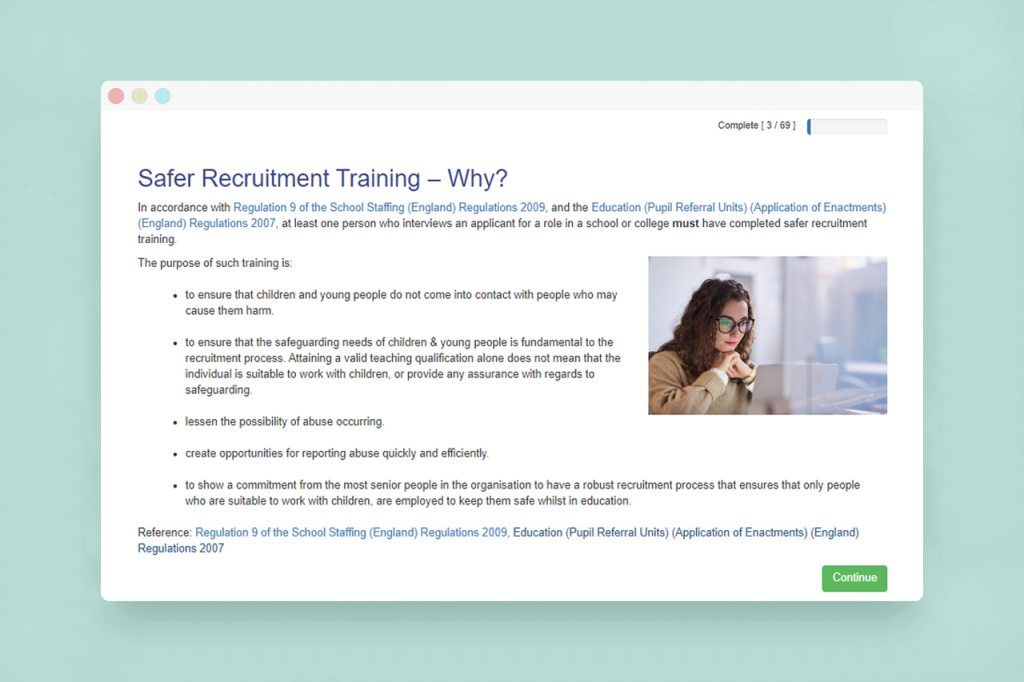 We have now released a Safer Recruitment course on Smartlog® which is completely free for all current Smartlog customers to assign and use.
What is Safer Recruitment?
According to both the School Staffing (England) Regulations 2009 and Education (Pupil Referral Units) (Application of Enactments) (England) Regulations 2007, at least one person who interviews an applicant for a role in a school or college must have completed Safer Recruitment training.
This new training course is designed for those responsible for recruiting staff and volunteers to work within the education sector, enabling them to ensure compliance with statutory guidance that prevents unsuitable people working with children and young people.
Some of the topics covered include:
Course Details
Latest News
Smartlog News
Latest News
Smartlog News