Health & Safety Compliance Courses
All our e-learning courses have been built by qualified fire safety, health & safety and compliance specialists to ensure that they fully comply with current UK legislation.
The CPD Certification Service have also accredited the 20 online training courses listed below. This is testament to their detail & quality.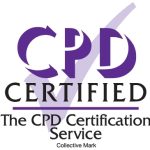 'The CPD Service's recognised and authoritative CPD Member and CPD Certified symbols offer institutional associations, educational providers and consumers alike reassurance that the material concerned achieves the qualitative standards required by all parties.'
We provide the following 20 CPD certified online training courses – click on a course for further information:
We are also – at a fee, able to develop bespoke courses for customers and can tailor existing training courses to be more client-specific too. If you have a particular requirement regarding a specific training course for development, contact us. We are open to all suggestions regarding training development.
Our online fire, health & safety and compliance training courses are provided through our Smartlog Online Software with unlimited access for an unlimited amount of users at a fixed and affordable price.
Key reasons to choose Smartlog's online training courses:
• Created by our health & safety consultants, fire safety assessors and compliance specialists.
• Efficiently (able to be completed within 30 minutes) & sufficiently detailed.
• Online training for unlimited users at an affordable fixed annual price per site location.
• Unlimited users with unlimited access to CPD-certified online training courses.
• Hyperlinked referencing of legislation, statistics & relevant information.
• Mobile Optimised – they automatically fit your screen size across desktop, laptop, tablet & mobile; which is very convenient.
• Includes access to all the other features of our Smartlog compliance management software.
Contact us to find out more and book a free demo & trial of our Smartlog online training courses.