Safer Recruitment (Education)
E-Learning
Background
Course Overview
What is Safer Recruitment?
According to both the School Staffing (England) Regulations 2009 and Education (Pupil Referral Units) (Application of Enactments) (England) Regulations 2007, at least one person who interviews an applicant for a role in a school or college must have completed Safer Recruitment training.
This Safer Recruitment training course is for those who are responsible for recruiting staff and volunteers to work within the education sector, so that can ensure compliance with statutory guidance that prevents unsuitable people from working with children and young people. 
What is the purpose of this Safer Recruitment course?
The purpose of this training course is:
to ensure that children and young people do not come into contact with people who may cause them harm.
to ensure that the safeguarding needs of children and young people is fundamental to the recruitment process. Attaining a valid teaching qualification alone does not mean that an individual is suitable to work with children, or provide any assurance with regards to safeguarding.
to lessen the possibility of abuse occurring.
to create opportunities for reporting abuse quickly and efficiently.
to show a commitment from the most senior people in the organisation to have a robust recruitment process that ensures that only people who are suitable to work with children, are employed to keep them safe whilst in education.
Safer Recruitment eLearning
This Safer Recruitment training course aims to make learners understand:
Safeguarding and recruitment law
The recruitment and selection process
DBS, Enhanced DBS and other important checks
Case studies
Agency staff, contractors, volunteers, proprietors & other procedures
Safesmart delivers Safer Recruitment training for your organisation through Smartlog – our comprehensive health & safety compliance software.
Regulated Activity' and Safeguarding legislation – What 'Regulated activity' means/involves, and safeguarding law, including The School Staffing (England) Regulations 2009 and Safeguarding Vulnerable Groups Act 2006.
The recruitment and selection process – What is required or recommended during the different parts of the recruitment process, eg. job advertising, shortlisting, references, interviews and final selection.
Other checks – Specific legal obligations when appointing other kinds of staff, such as agency (or 3rd-party organisations) staff, contractors, trainee teachers, volunteers, governors and proprietors.
Case studies – Notable case studies within the education sector.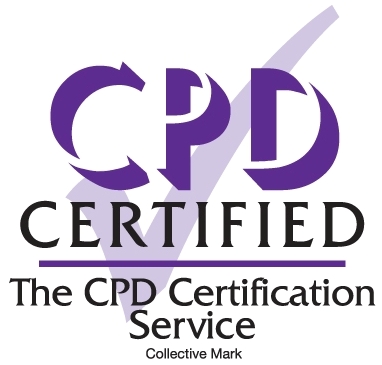 This course is certified by the CPD Certification Service
To request a quote for this course, fill out the form below: