Home / News / Safesmart releases Asset Management System
Safesmart releases Asset Management System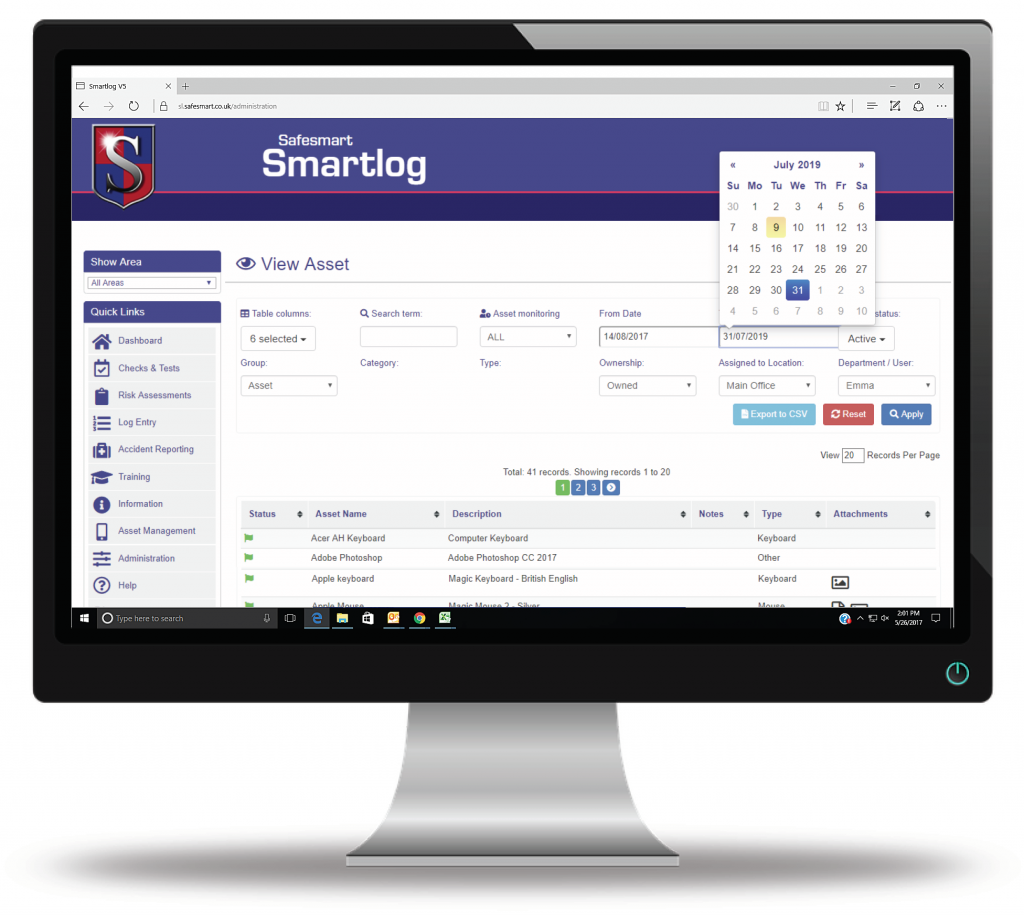 At the tail-end of July, Safesmart released an Asset Management system – the biggest update to Smartlog since the current version of Accident Reporting was introduced within the release of Smartlog 5 in September 2016.
Utilising an in-depth and interactive asset registering system and centralising compliance management are both desirable objectives for an organisation; especially in the education and healthcare sectors where regular government body inspections are carried out, and equipment, certificates and licenses have to be valid and up-to-date.
For no added cost to Smartlog customers, our Asset Management system achieves both the aforementioned objectives, providing vast monitoring capabilities in relation to overall compliance as well as asset value tracking – such as depreciation, damage, repair and item condemnation/write-off.
However because the management of assets/inventory does not consistently intersect with health & safety compliance, deficiencies within Asset Management will not be included in the 'Checks & Tests' facility on Smartlog – displayed separately instead within the Asset Management facility itself; but automated email alerts and hierarchical escalation remain.
Also featuring barcode scanning & tagging, media attachments, bulk asset uploading and one-button reporting; the facility has the capabilities and versatility to be utilised as a high-gear inventory control system or as a simple digital asset register.
You can read more about Asset Management here.
Latest News
Smartlog News
Latest News
Smartlog News