Home / News / Why Health and Safety is crucial for all businesses
Why Health and Safety is crucial for all businesses
Every year, hundreds of thousands of people get injured, develop an illness or are killed at work. Although these numbers are mostly trending downwards over time, year-by-year the lives of many people are permanently changed through often through unsafe working conditions and employer negligence.
Health and safety risks can be found in every working environment, so all business owners are required to provide a workplace that is both safe for employees and the public.
However, these risks vary in severity, therefore it is recommended that companies use Risk Assessments and also take preventative measures in order to reduce the risks identified, regardless of their severity.
Whilst some may find the overall process to be time-consuming and, in some cases unnecessary, keeping everybody safe and healthy should be a priority for any organisation – good health and safety practices can boost overall productivity along with making staff feel safe and cared for.
With this in mind, we have put together some of the ways in which good health and safety practices can help.
---
Preventing Accidents
In 2022, the Health and Safety Executive (HSE) reported that around 565,000 employees suffered an injury at work, with 150,000 of these people being absent for at least 7 days due to their injury and over 6 million working days being lost.
These statistics show the direct relationship between safety in the workplace and productivity. Every time an employee is absent, it costs the employer both money and resources, which is one of the reasons why avoiding injuries through good risk management should be a top priority for organisations.
It should be noted that not all of the accidents within these statistics will be due to poor health and safety practices, but it is likely to be a key factor.
---
The effects of stress
Research has found a link between stress and poor health, especially the low-level, chronic stresses often found within the workplace. As well as potentially leading to sickness and absence, due to a weakened immune system, stress can also be demotivating which can lead to employees becoming less productive.
Some of the main factors that contribute to workplace stress include:
feeling powerless (no control over your current situation)
feeling as if you are wrong for your job
witnessing traumatic events within the workplace
a poor working environment
Although health and safety practices do not cover all of these issues, any way in which you can relieve stress for your workers will not only benefit them individually, but also the business.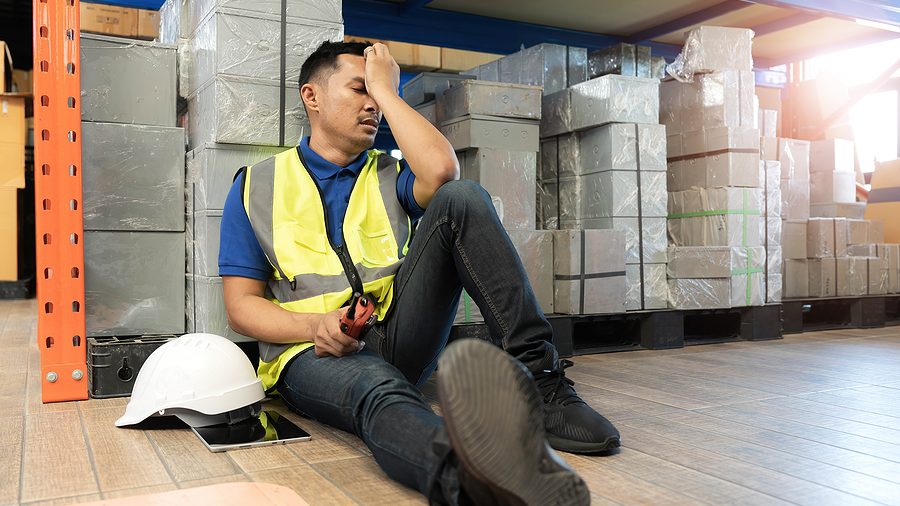 ---
Creating a safe working environment
The conditions of a working environment can affect productivity in a variety of different ways. For example, employees that are often uncomfortable are not going to work to the best of their ability.
On top of that, certain conditions can even affect the health and safety of your employees and therefore lead to absence. Environmental factors which can cause this include:
temperature
humidity
lighting
air quality
bathroom facilities
the presence of dangerous particles (such as asbestos or moulds)
All of these need to be factored into a business' health and safety practices, with measures in place to protect employees from the risks identified.
---
The impact on reputation
Health and safety is also a key aspect of a business' reputation, which can either be positively or negatively affected by your health and safety standards.
Companies that have a reputation of providing a safe working environment, are more likely to be respected and therefore favoured by potential employees. The same is also true of the opposite; a business with a poor reputation for health and safety is less likely to attract workers.
With more avenues for public reviews such as social media channels, and companies such as Glassdoor providing a platform for current or former employees to provide first-hand insight into a business' practices, the potential for reputational damage is bigger than it has ever been. Additionally, for more serious incidents, the HSE publishes a list of all convictions and notices which is publicly available to view.
Health and safety reputation is also built into the way customers perceive companies, which in turn will affect their choices concerning your products or services. This perception could stop customers from buying a business' product, therefore creating another crucial reason to upkeep your health and safety standards.
---
Conclusion
Health and safety can often be complex, and therefore requires good management and commitment. Good practices will not only safeguard your employees and your customers but will also help protect your organisation from lapses in morale and productivity.
Bibliography
HSE (2022) 'Health and safety statistics'. Available at: https://www.hse.gov.uk/statistics/ (Accessed: 06/07/2023)
NHS Inform (2022) 'Handling Stress'. Available at: https://www.nhsinform.scot/mind-to-mind/handling-stress (Accessed: 06/07/2023)
Glassdoor (2023) 'About Us'. Available at: https://www.glassdoor.com/about/ (Accessed: 07/08/2023)
Latest News
Smartlog News
Latest News
Smartlog News